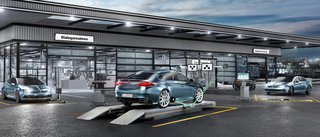 Suspension tester SAT 695 | THETA | with noise detection | 230V
Special accessory for series BD 4xxx brake testers
Article number: 1 692 106 695

Through the SAT 695 it is possible to quickly and unambiguously check and assess axle damping, because this is tester determines axle damping on a physical basis.
Operation of the SAT 695 is based on the resonance method and it analyses at the resonant frequency the amount of energy present in the vibrating system (wheels, axle and body).
Through a further physical assessment the dimension-less Lehr's damping factoralso known as damping ratio "D" can be determined.
This measurement principle is considered as being highly accurate and this has been confirmed already several times through comprehensive surveys and comparative tests.
| | |
| --- | --- |
| Weight | 650 kg |
| Fuse protection | 16 A |
| Length | 800 mm |
| Height | 280 mm |
| Operating temperature | -10 - 50 °C |
| Power supply | 230 V | 50 - 60 Hz |
| Width | 2320 mm |
| Max. axle load testable | 2200 kg |
| Test width min. - max. | 880 - 2200 mm |
| Exciter frequency | 2 - 10 Hz |
| Exciter stroke | 6,5 mm |
| Motor power | 2 x 1,1 kW |
| Storage temperature | -10 - 50 °C |
| Test principle | - Resonance method (THETA method) |
| Accuracy of readings | +/- 2 % of full-scale reading |
| Measuring range Damp. Factor "D" | 0,02 - 0,3 |
| Plate stroke max. | 70 mm |
| Phases | 1 |
| Relative humidity max. | 85 % |
| Max. drive-over load | 2500 kg |
| Frequency range noise detection | 3 - 16 Hz |
| | |
| --- | --- |
| Edge protection for test lane with Theta suspension tester SAT 69x | 1 691 602 242 |
| Installation frame for test lane with Theta suspension tester SAT 69x | 1 691 602 241 |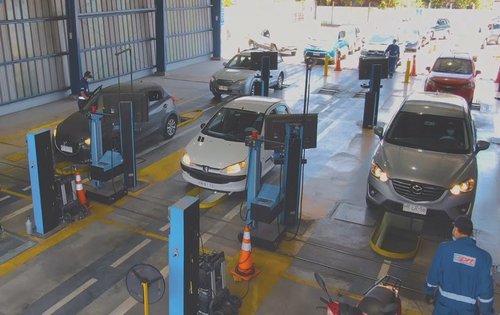 Product information sheet